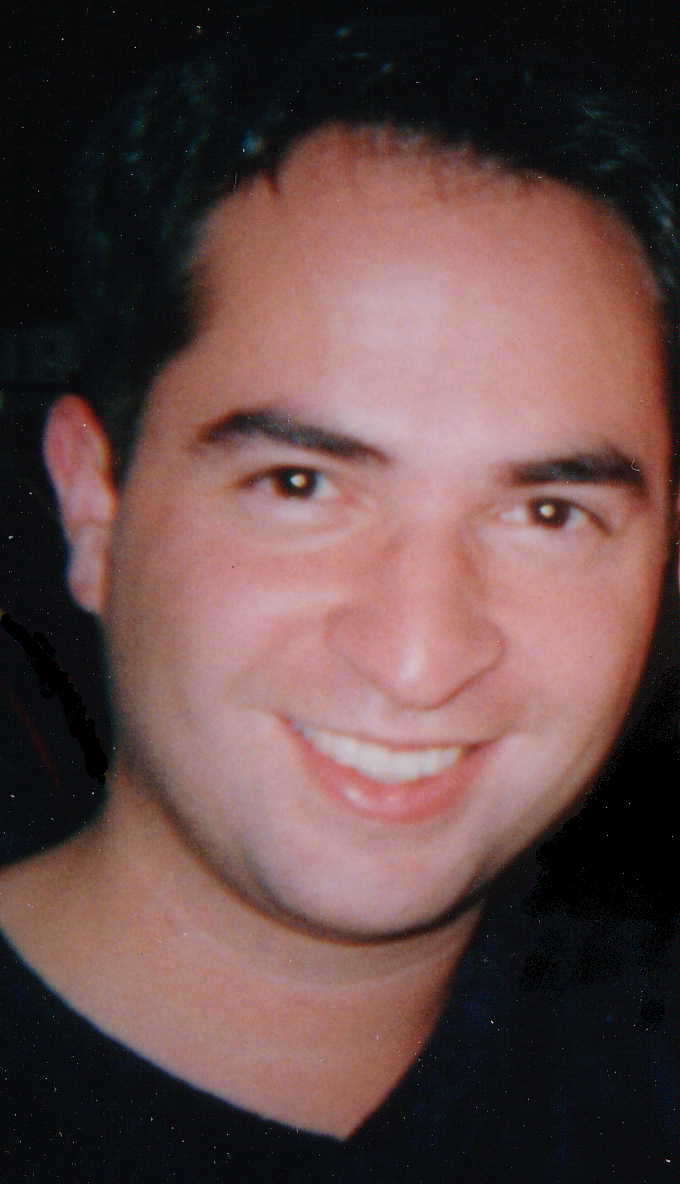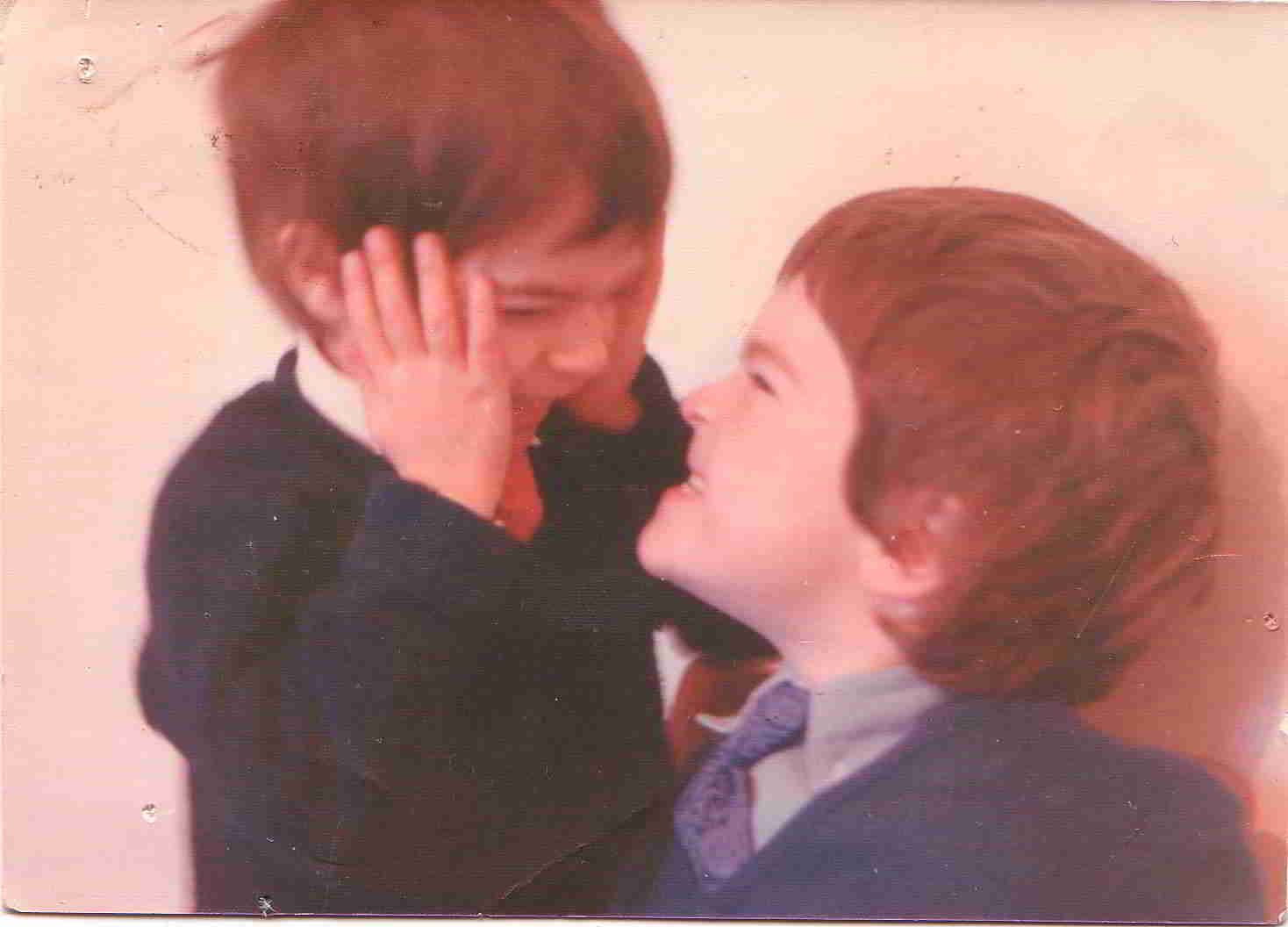 Aged 4 years
pulling faces with Matt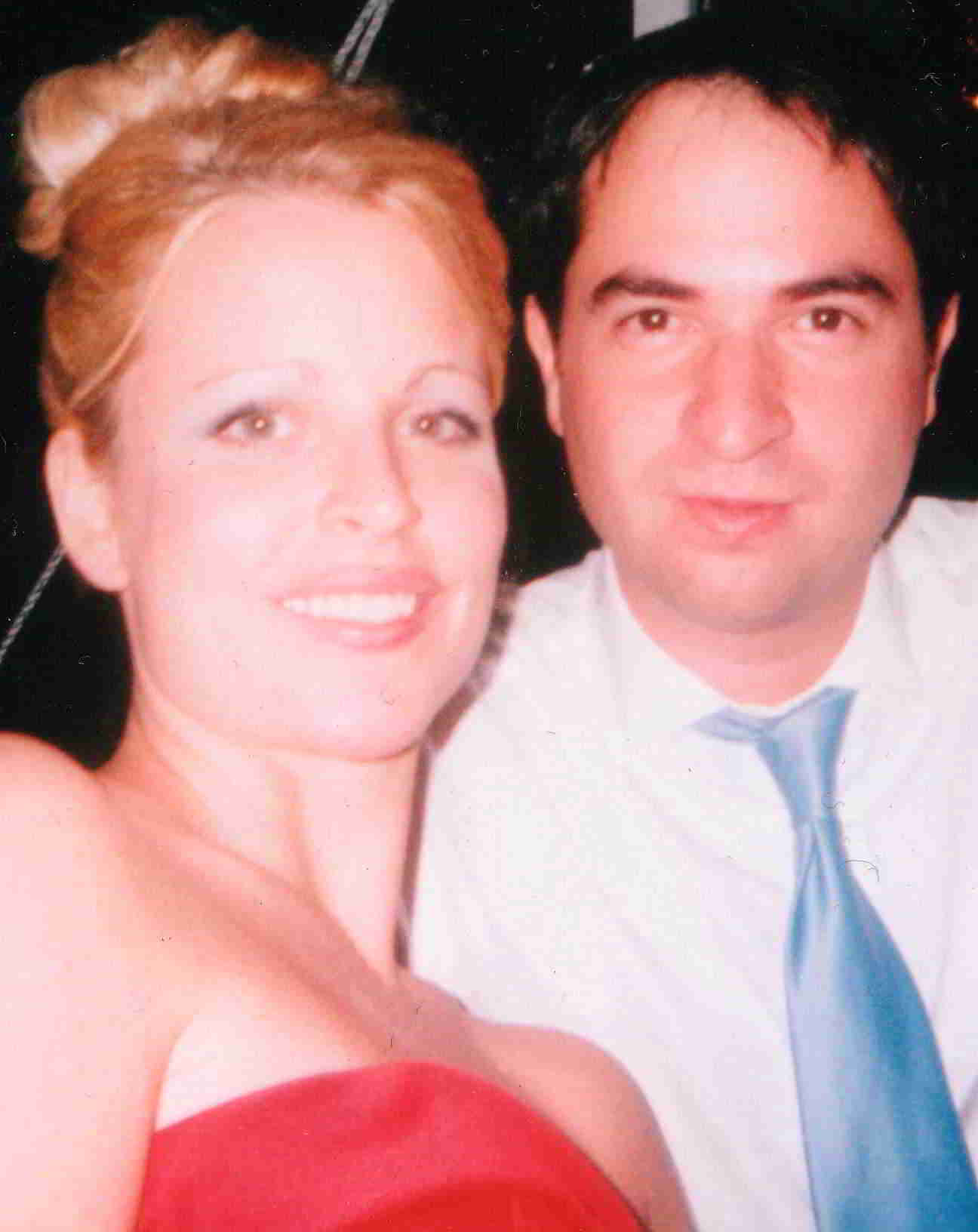 with Caroline
Geoffrey Thomas was born at 4.20pm on December 16th 1969 in Wroths Path, Loughton, Essex., the second child of Maureen and Malcolm.
At the age of 2, Geoff, along with his older brother Matthew moved to Little Addington, Northamptonshire. He attended Great Addington Primary school where his badminton prowess began to grow as he played over a simple garden net.
Geoff held his younger brother Robert in his own arms, seconds after he was born at home at Little Addington - and from that moment a special bond was formed between them. Around the age of 7 he moved to Shutlanger where he attended Stoke Bruerne primary school where his teachers recognized and encouraged his academic abilities. At the age of 8 he went to Blisworth Primary school where he played chess to a high standard, spending many hours teaching Robert the finer points of chess. Geoff was very proud of his younger brother's achievements and took a keen interest in Robert's success in both Local and National Tournaments, especially when he drew with a Grand Master! By the age of 10 Geoff was now playing County standard badminton, winning The Sussex Junior Open at 12. He then moved on to Campion Secondary School at Bugbrooke.

Throughout his school days at Campion Geoff excelled at most sports, playing badminton for both Northamptonshire & England for several years. Some of his peers still represent England today. Whilst at Campion he began his strong and enduring friendship with Steve Wormleighton, even though he was from a rival school, spending many a sad night fishing with Steve in the rain! During his mid-teens his popularity grew, particularly with the opposite sex, he sent many girls hearts a flutter with his goods looks and dry sense of humour as he enjoyed eventful but fun teenage years. Also along with a lot of his friends and brother Matt many years were spent working part-time at the Mereway Tesco supermarket, charming the customers as they went through the tills.

After collecting an armful of qualifications Geoff went on to read Economics and Business Studies at Queens Mary College, London. Here he met Michael Green. Geoff was best man at both Michael's and Steve's recent weddings.
After QMC, Geoff spent a year out in a futile attempt to clear his student debt, working for Barclaycard, where Mum still works and where he made more good friends. He then went on to do a I.T. Masters Degree at Aston University.

After a short time working for AT&T in a technical role, Geoff gained a position at Swiss Bank, London, moving after a couple of years to the investment arm of Abbey National. He then worked free-lance for ABN-Amro, living and working in Copenhagen and Istanbul. In 1999 Geoff leaped at the chance to live and work in New York City where again he increased his wide circle of friends. Shortly after arriving in the city, Geoff met his soul mate Caroline Burbank, a Bostonian girl living in New York. Geoff bought an apartment in Manhattan and Caroline soon moved in. Whilst working for Reuters in the United States as a Director and Managing Consultant for their Business Consultancy arm, Geoff saw a lot of the Americas and spent time in Brazil, Venezuela and Columbia. Geoff and Caroline had recently got engaged and were looking forward to starting a family in the new year, with the intention of moving back to England within 2 or 3 years.
Geoff always made time for people and on his last visit home at the end of August, he did the usual, rushing up and down the country with Caroline to see family and friends.

Geoff died on the morning of Tuesday September 11th 2001 in the terrorist attack on the World Trade Centre in New York. He was due to attend a conference on the 106th floor of WTC1. Both towers collapsed with a huge loss of life. No-one has seen or heard of Geoff since that awful day.

He is still missing.

God bless.

Geoff was formally identified in June 2002. He is now amongst loved ones.

Geoff's name is inscribed in a stone at the permanent memorial garden at Grosvenor Square, London.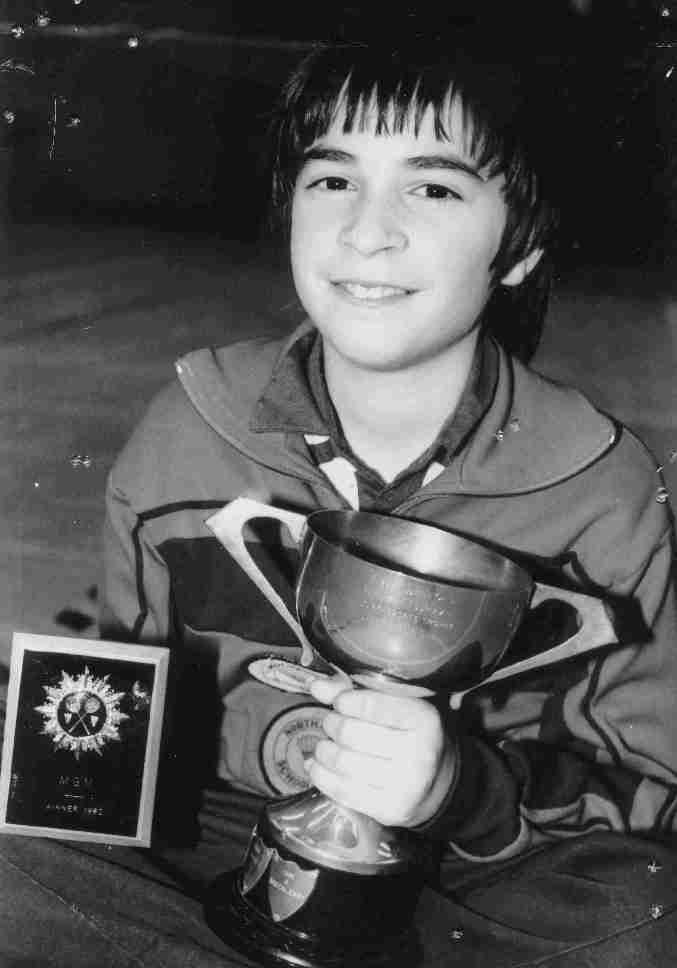 badminton days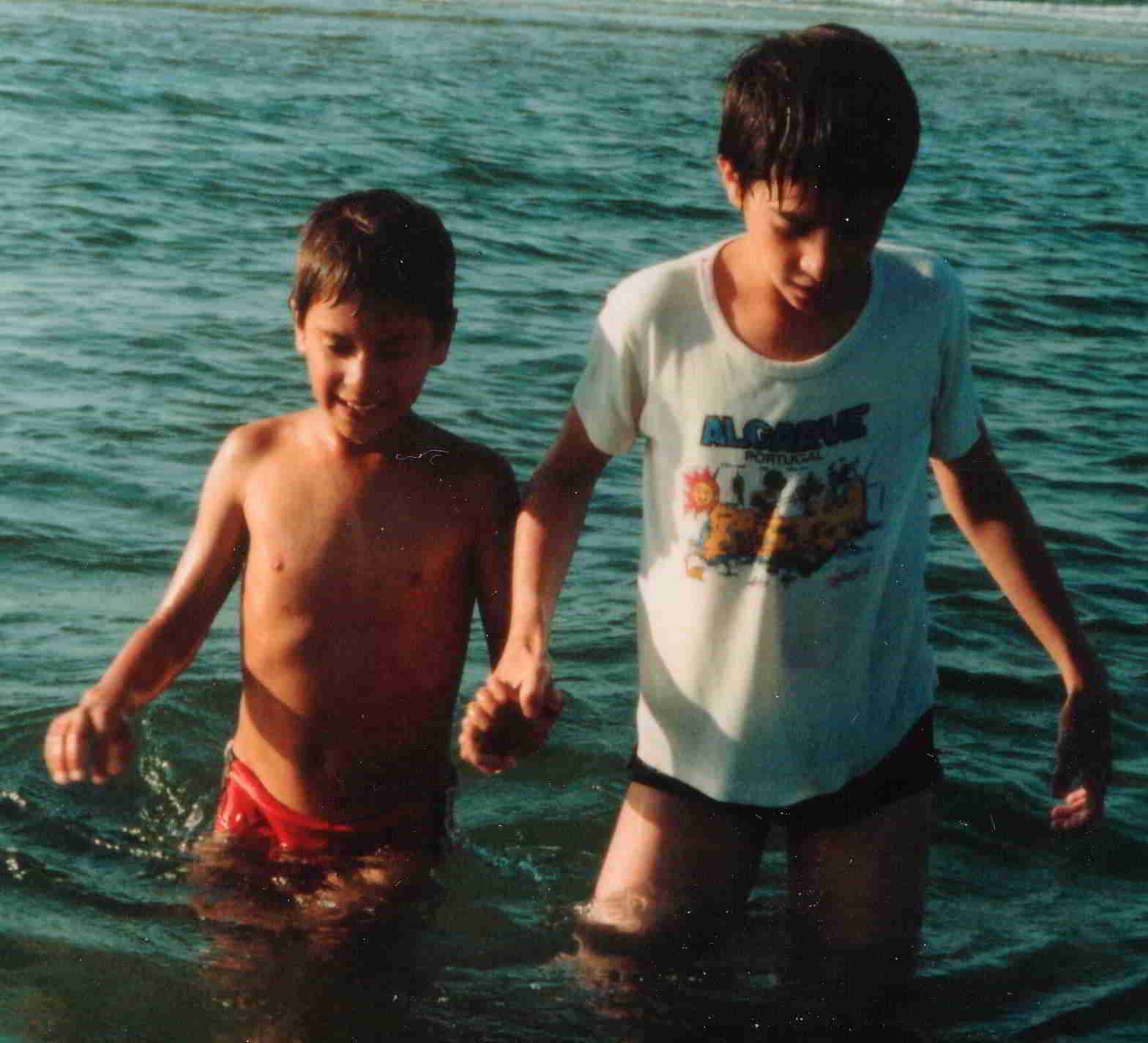 with Rob on holiday